Find here details of Crowd Control Barrier on our website.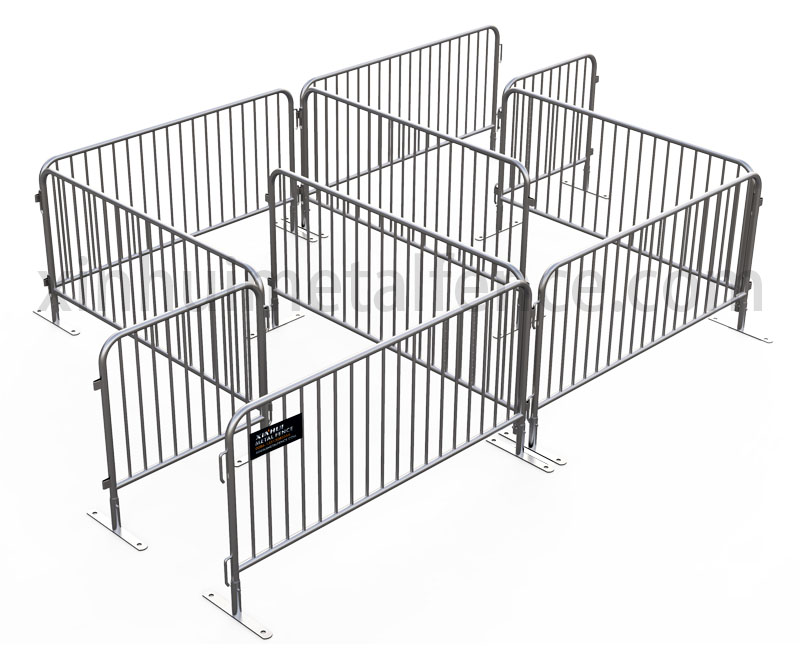 Crowd Control Barrier
Features shared by professional Crowd Control Barrier Supplier:
1. It is the most stable assembled fence, the crossbar is equipped with a tight-fitting waterproof ring;
2. Four layers of anti-corrosion treatment, more than ten years of service life. Solved the traditional short-term: rust, chalking, fading, cracking and other issues, greatly reducing product maintenance and renewal costs;
3. The surface of electrostatic spraying, the product has a good self-cleaning ability, the rain wash and water spray can be as clean as new;
4. Good weather resistance, salt spray resistance and damp heat resistance, suitable for use in different regions;
5. Good decoration, rich colors, to meet the individual needs of different customers for fence products;
6. Good flexibility, the steel and flexibility of galvanized steel pipe makes the product have better impact resistance.
Product use: Mainly used for field isolation belt, municipal engineering isolation belt, garden guardrail. Isolation and protection of parks, lawns, zoos, lakes, roads, and residential areas in municipal construction.
We do Crowd Control Barrier Wholesale. If you need any products, feel free to contact us. We can give you a good price.