Here is a China Peach Type Post Fence Exporter talking about Stadium Fence Network Features And Functions.
If you have any idea about High School Security Fencing, welcome to contact us and discuss.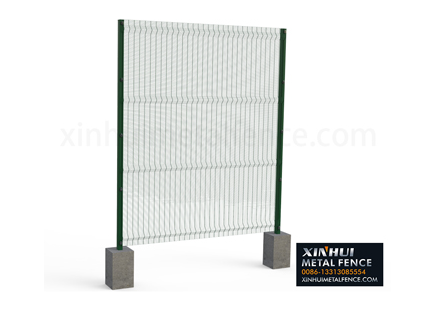 1. The stadium fence net and protective net adopt a streamlined appearance: transparent, beautiful, simple and fashionable European elegant style; it can meet the needs of different fields, different environments, and different aesthetic groups.
2. Tomahawk connection: hook connection, Tomahawk groove design, so that the net can be connected to the groove at any height without any accessories, ensuring its firmness and stronger tensile strength. Sex and anti-collision capabilities also show its anti-theft features.
3. Ten-year warranty period: full pre-treatment and unique high-temperature electrostatic PVC spraying process to ensure uniform distribution of plastic layer, smooth surface feel; through 2000 hours anti-salt spray test, solemnly promise to ensure product anti-corrosion for 10 years. It has the self-cleaning ability under normal environment, anti-UV, no cracking and aging, no rust and oxidation, no maintenance!
4. Because the stadium fence network can be a variety of combinations: and according to the different site requirements of customers, there are various arc types, different angles and different levels of height step-by-step installation, providing the most ideal solution. It can be used with a trackless automatic sliding door with beautiful appearance and unique design to form a harmonious whole.