The crowd control barrier, which is also called iron horse guardrail in the domestic. The roadblocks produced by our company are stable, light and easy to install, which is very suitable for solving the safety management problems in public places. Also, our Crowd Control Barrier Supply has extend to many countries. The crowd control barrier is widely used in temporary workplaces and event sites, such as roadsides, construction sites, concerts, music festivals, sports events, etc.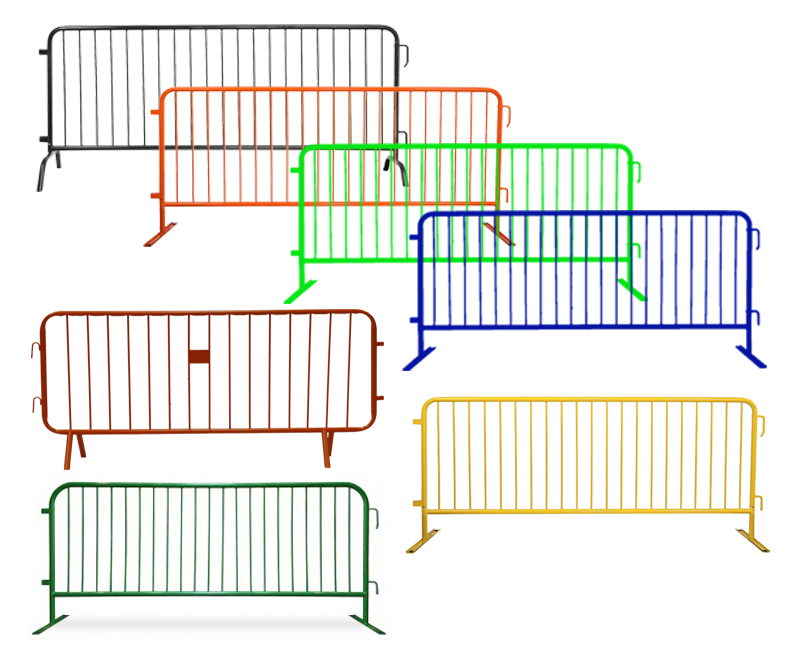 Powder Coated Crowd Control Barrier
Crowd control barrier can be used repeatedly or rented out. It is used for people's guidance for major gatherings, festival celebrations, sports events, commercial activities, etc., crowd control and order maintenance; Also it is can be used for safety isolation and warning of municipal community facilities maintenance, construction sites, yards, station terminals, parking lots, squares, etc. External leasing will effectively reduce your purchasing costs and increase your economic efficiency.
The crowd control barrier is a product of the temporary fence series. The types of China Crowd Control Barrier Feet Type can be divided into the following parts: iron horse guardrail, municipal iron horse, construction fence, exhibition fence, sports fence, exhibition iron horse, sports iron horse, crowd control barrier, crowding obstacles, etc., mainly for pedestrians. The navigation barrier and the building construction play a role in isolation or warning from the crowd.