Use of frame guardrails: frame guardrails are mainly used in highways, railways, airports, ports, terminals, municipal construction and aquaculture, mainly for isolation and protection.

Double-ring protection net structure: cold-drawn low-carbon steel wire is welded into mesh, cylindrical crimped mesh, fixed by connecting accessories and steel pipe. Features: high strength, good steel, beautiful appearance, wide field of vision, easy installation, feeling fresh and bright.
As a Airport Fence China Manufacturer, we could tell you that the airport special protection network is a new circular product designed for the airport. High-strength low-carbon steel wire is used for strong welding. The column is made of rectangular steel, high-strength round pipe, and the top is welded with V-shaped bracket, which greatly improves the impact resistance of the fence. The top adds safety protection after the blade and improves the domestic safety protection performance. The product has been widely used in large airports and has been widely recognized.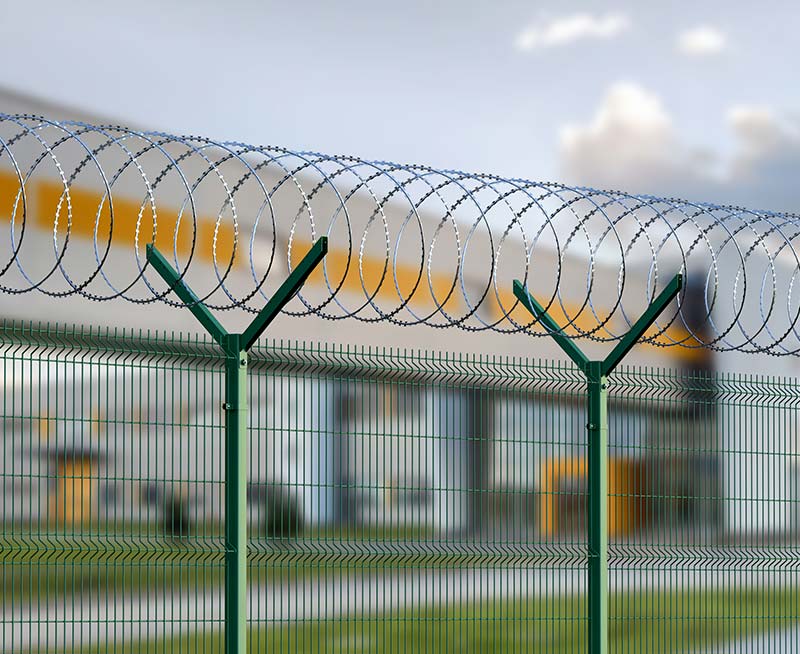 Airport Fence China Manufacturer
Peach-type column protection net is a new type of peach-type column protection net. It is mainly popular in large cities in developed countries such as the United States, Japan, and South Korea. It is aesthetically pleasing, free from terrain fluctuations and easy to install.